So here's some pictures. I didn't take any WIP shots, because really I'm just useless with tools and everything was going wrong..
Studio Creations shell
MultiMediaMayhem resin parts/tubes/etc
LC-1 ALICE frame from ebay (need a belt for it)
Throwing Chicken body
Fifth_Beetle rubber grips
CRIX acrylic lenses for the pack
picture frame holder to hold the wand to the pack
lid from a medication container to lift the holder a little off the pack (totally forgot to paint it, but it's temporary)
wood for the motherboard (I think it's 1/4")
painted the pack shell Krylon Fusion Nickel, put some mustard on some edges, then a coat of Krylon Hammered Black.. I had some random cans of matte black left over, so the final coat is a mix of Montana '94 Black an Ironlak Matt Black.
had problems getting primer to stick to the resin parts, but weirdly not regular paint, so I ended up painting them with the Montana '94, then a layer of krylon Fusion, then some mustard on the edges, then another coat of black..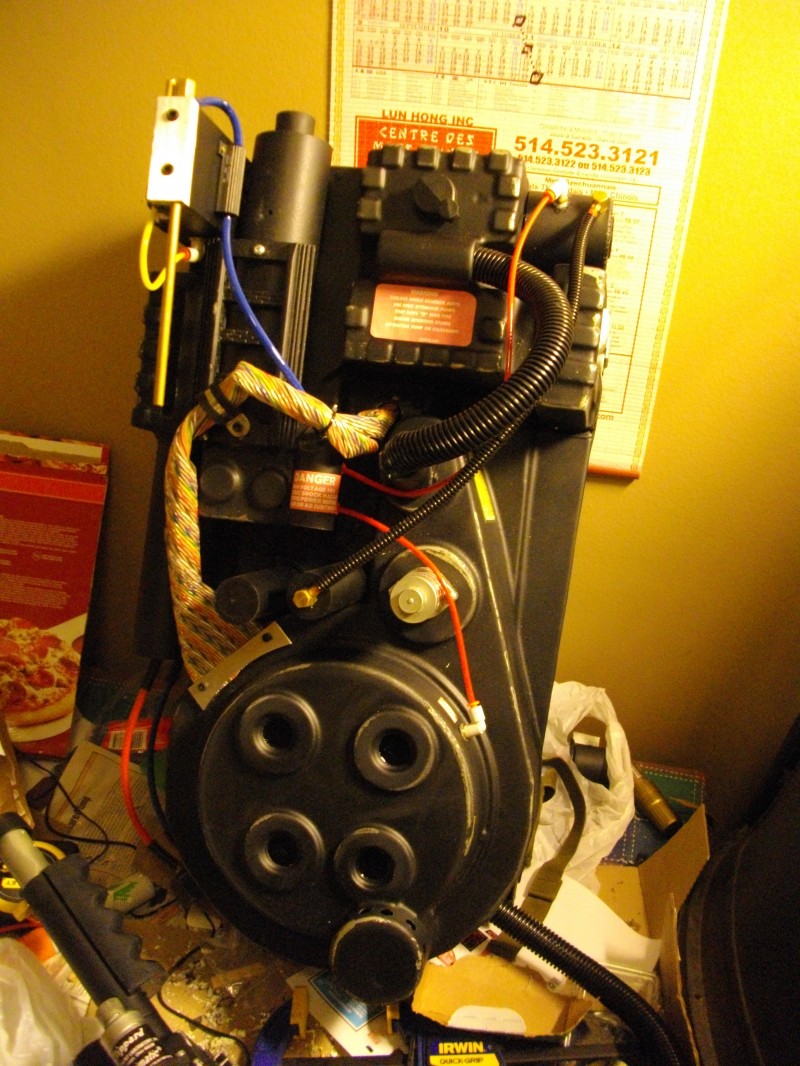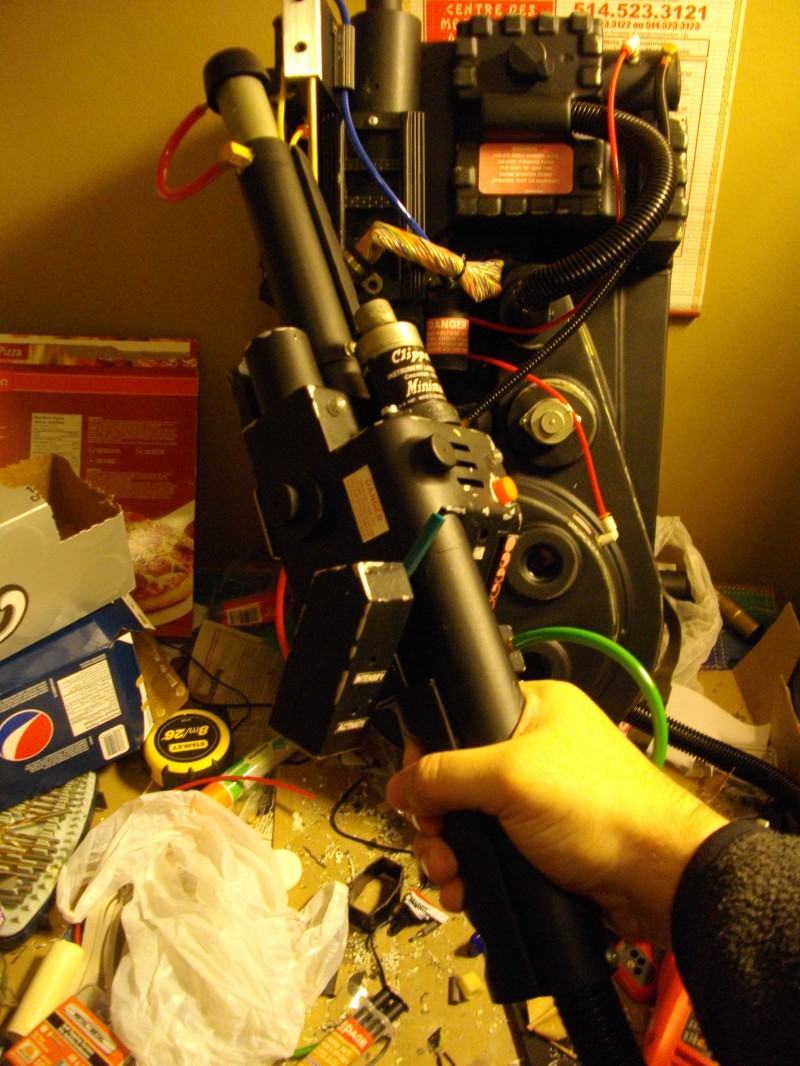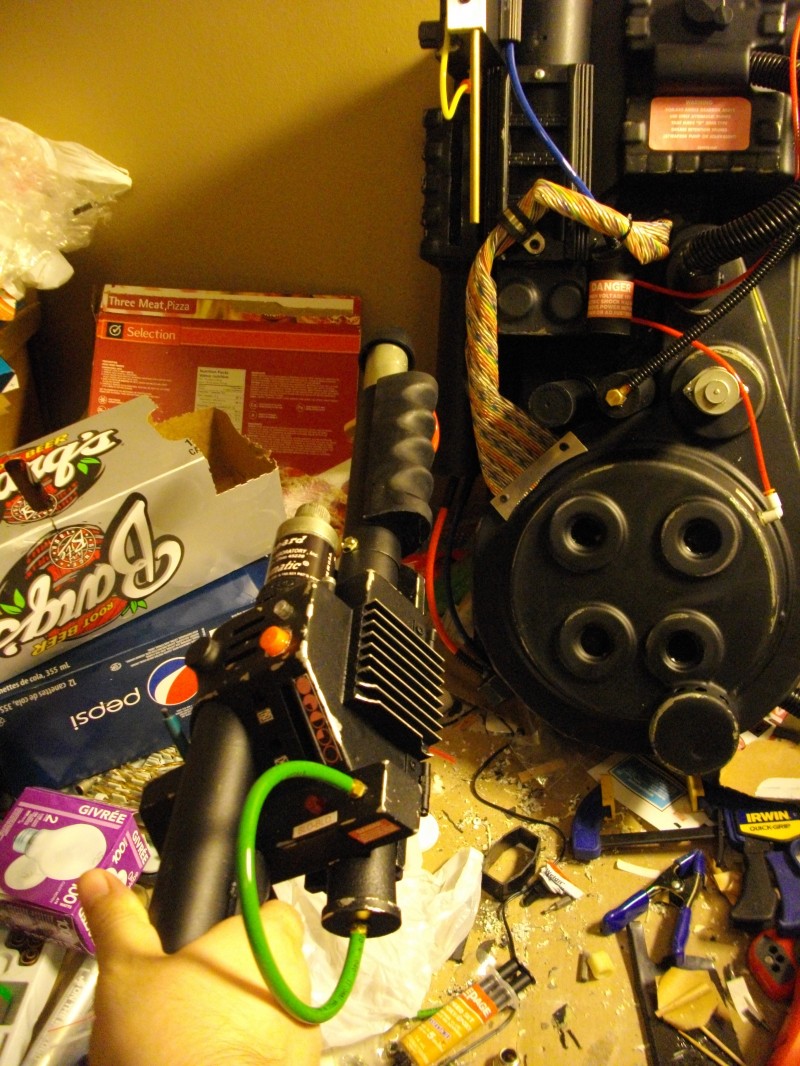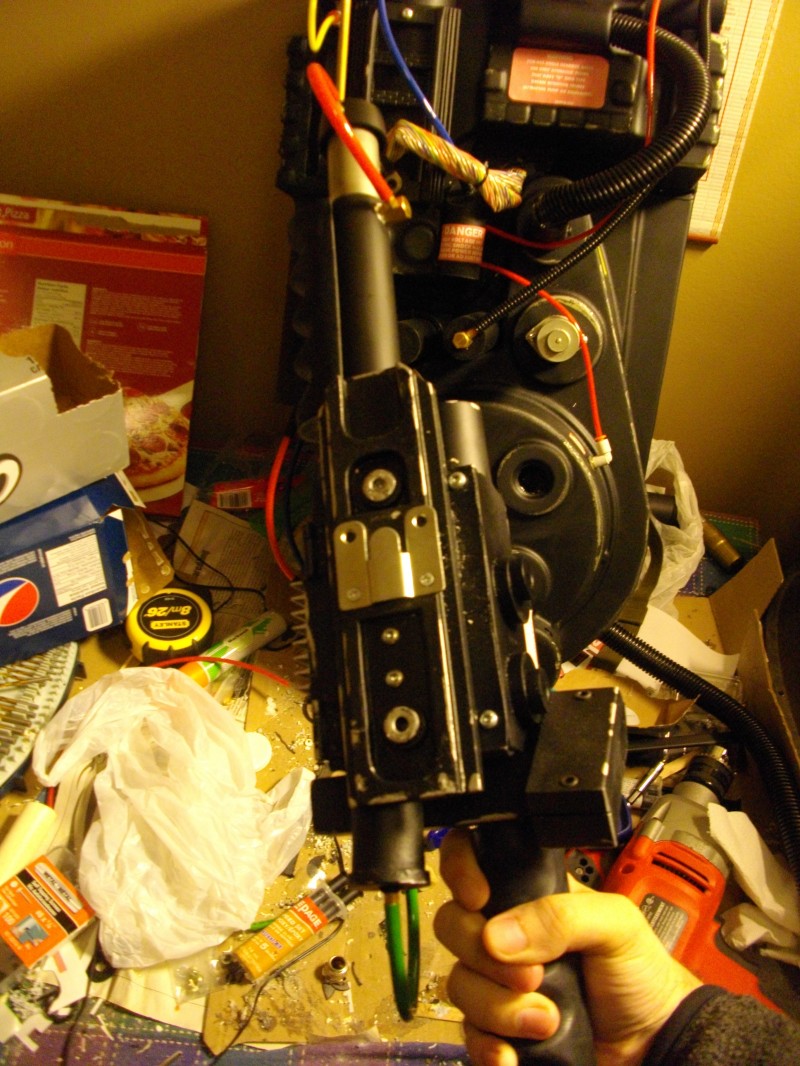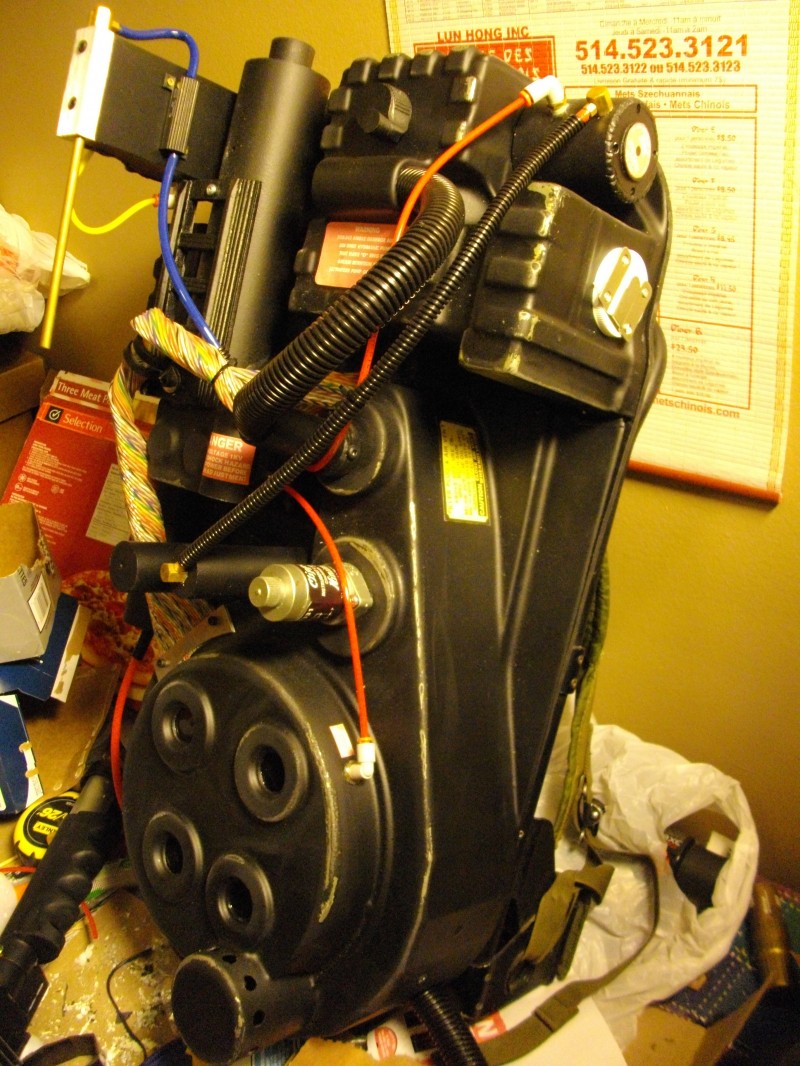 I still need to get some styrene sheets to make the plates around the cyclotron.. I've got a D-42 vacuformed bumper coming soon.. then make the shockmount with some washers..
I also need to finish the end of the wand.. don't have the ears, clear tube, banjos or trigger tip.. right now it's just a smaller pvc pipe that's painted silver with a flashlight head epoxied to the end, a loose piece from a cheap battery-operated "dremel" and an extra clipard elbow..
weathering on the pack is just taking some light sandpaper to the areas that I put some mustard on, and for the wand I did it with an On The Run chrome paint-marker..